Serving daily lunch specials from 11:00 a.m. until 2:00 p.m.
Sandwiches, drinks, desserts until 3 p.m.
We have complimentary Wi-Fi internet access in the dining room.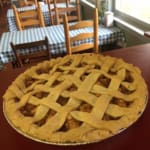 Our daily special is a meat and two vegetables, or you can enjoy a variety of side items and vegetables (grown fresh in our gardens). You haven't lived till you've eaten one of our special home-style meals, and it would be a cryin' shame if you didn't try some of those famously tempting desserts!
Pull up a chair and enjoy a meal as they've been fixed in country kitchens for generations. Need a cake for Saturday night's company? Call ahead to arrange for our kitchen to bake one for you.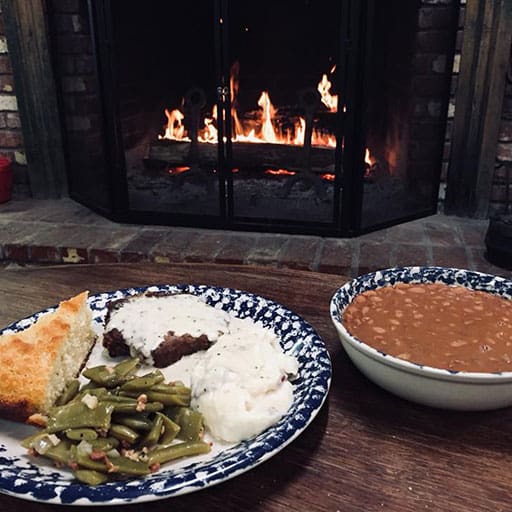 Lunch Menu for the Week of June 18th – June 24th
MONDAY
Beef & Cabbage
Creamed Spinach
Roasted Carrots
Fried Apples
Front Porch Salad
TUESDAY
Chicken Florentine
Buttered Corn
Turnip Greens
White Beans
Jello & Fruit
WEDNESDAY
Salsa Chicken & Rice
Roasted Red Pepper Corn
Lima Beans
Sauteed Squash &  Zucchini
Cherry Banana Salad
THURSDAY
Pork Chop with
Potatoes & Onions
Fried Cabbage
Garlic Cheese Grits
Baked Sweet Potato
Cornbread Salad
FRIDAY
Chicken Fried Steak & Gravy
Creamy Peas & Potatoes
Green Tomato Casserole
Glazed Carrots
Watergate Salad
SATURDAY
Bacon Ranch Chicken
Macaroni & Cheese
Fresh Garden Casserole
Hot Slaw
Mandarin Orange Salad
SUNDAY
Chicken & Dressing
Meatloaf
Mashed Potatoes
Squash Casserole
Buttered Peas
Bacon Ranch Pasta Salad
A second entrée and additional sides items offered daily!